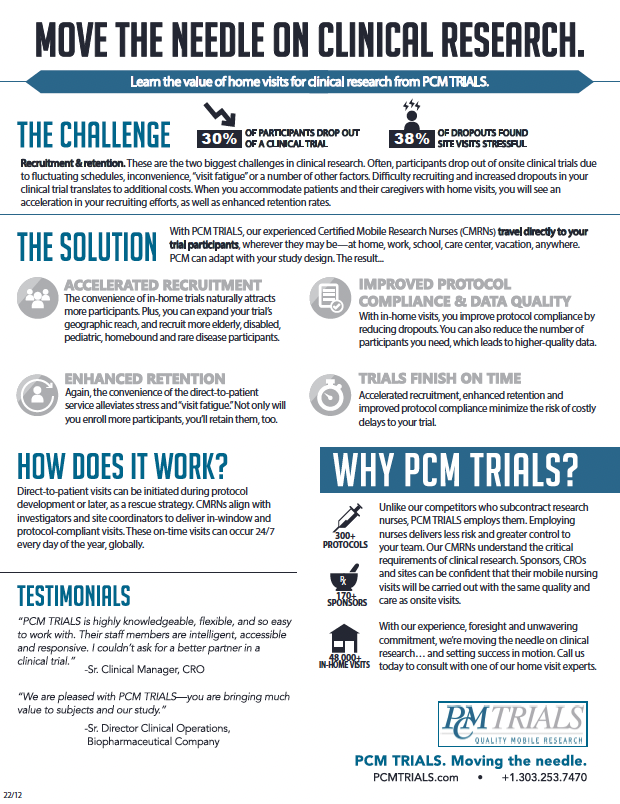 Learn the value of home visits for clinical research from PCM TRIALS
With PCM TRIALS, our experienced Certified Mobile Research Nurses (CMRNs) travel directly to your trial participants, wherever they may be.
Using Mobile Research Nurses to Conduct At-Home Clinical Trials
Steven Cummings, MD, Executive Director of the San Francisco Coordinating Center talks about the important role that mobile research nurses have in conducting clinical trials remotely.
The Largest Parkinson's Disease Study Ever Attempted is Being Made Possible Only with Mobile Research Nurses
The home-based Trial of Parkinson's and Zoledronic acid (TOPAZ) is investigating whether a drug used to treat osteoporosis will reduce bone fractures in Parkinson's disease patients.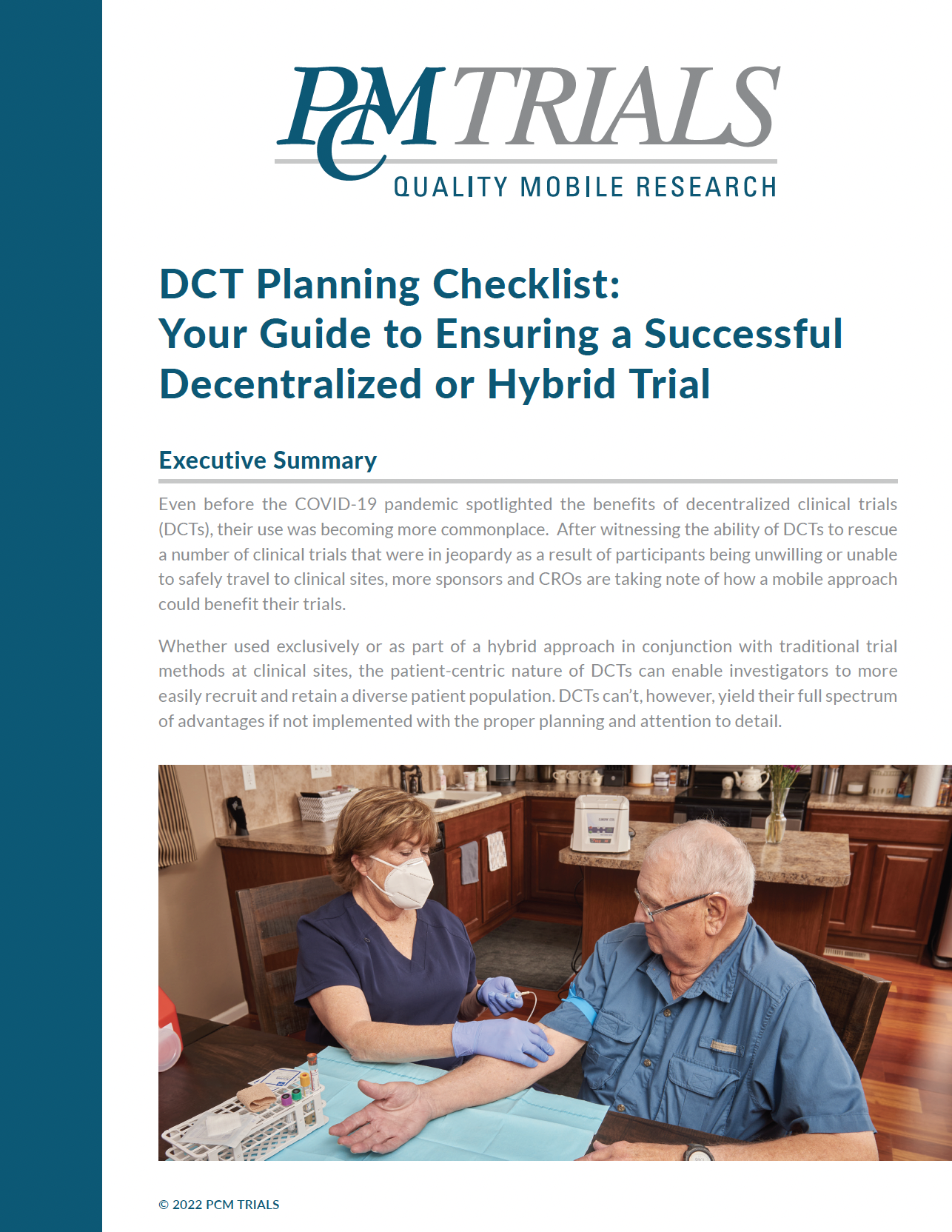 DCT Planning Checklist:
Your Guide to Ensuring a Successful Decentralized or Hybrid Trial
Even before the COVID-19 pandemic spotlighted the benefits of decentralized clinical trials (DCTs), their use was becoming more commonplace. After witnessing the ability of DCTs to rescue a number of clinical trials that were in jeopardy as a result of participants being unwilling or unable to safely travel to clinical sites, more sponsors and CROs are taking note of how a mobile approach could benefit their trials.